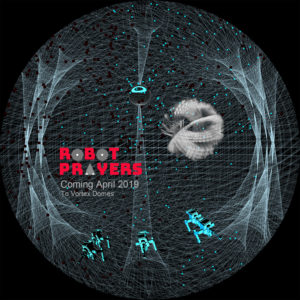 Upcoming  Performance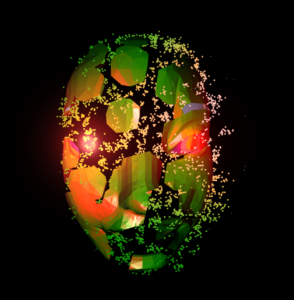 Previous Performances
Director and Visuals: Audri Phillips, Music Director : Winter Lazerus,  Interactive Programming and Visuals: Will Michaelsen, Dancer and Choreography:  Caribay Franke
Are we robots? Robot Prayers is a trans-media project which explores our hybrid identities in a world where man and machine are melding. It is a techno conscious sci fi fantasy filled with ever evolving virtual and real characters seeking the truth of who they are.
Robot Prayers brings together a group of Los Angeles artists: writers, composers, 3D and VFX animators, musicians, dancers, costume designers, interactive designers and creative technologists.
RP embraces being both entertainment and an experimental art project. Cutting edge immersive, mixed reality technologies are used to best reflect the theme.
RP as a continuing meditation on a theme also gives us the chance to explore the ethical considerations of AI.
The next incarnation of it will be held within the vortex immersion dome. The audience members are invited to Robot Prayers as costumed participants in a Robot Ball.